Create
customized, state-specific, real estate

deeds in minutes.

DeedClaim is a nationwide deed preparation service that combines the convenience and affordability of online form providers with the quality and expertise of traditional law firms. By collecting information from you through an online interview, we can create customized, state-specific deeds that accomplish your legal goals. You'll receive high-quality legal documents without paying the premium associated with traditional legal services. Here's how it works:
Answer a few
simple

questions

Our easy-to-use online interview collects information and walks you through the decisions you need to make to create your deed. The interview allows you to name the current and new owners, describe the property, and select the appropriate type of deed for your situation. The interview also provides simple explanations of the legal concepts involved in the real estate transfer process.

Completing the interview is FREE – only pay when you are ready to print and sign the documents.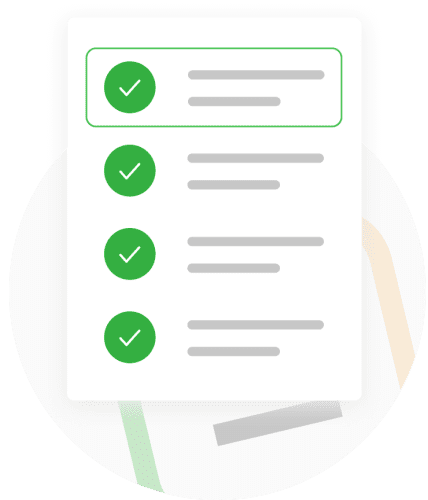 Get a
customized deed


and step-by-step instructions

Once you complete the interview, our software will create a customized deed that is attorney-designed to match the choices you made in the interview and to be valid under the laws of your state. The software will select the appropriate deed type and use the information you provided to create the deed.

Once you pay, the deed is delivered immediately through your browser and by e-mail so that you can download the deed, review it for accuracy, and print it.

If you need to make changes, corrections are included at no additional charge.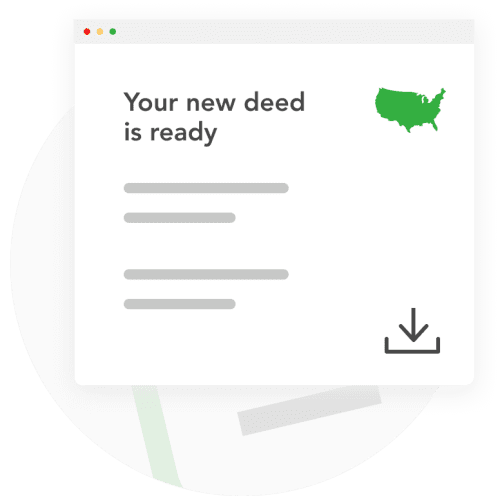 Make it
official
Once the deed is final, it is time to make it official by signing and recording it. The software will include step-by-step instructions (called Next Steps) to walk you through the process of signing, notarizing, and filing the deed. The Next Steps also discuss any specific situations—such as signing as an agent under a power of attorney or state-specific signing requirements—and give guidance on recording the document in the local land records.
It's as simple as 1, 2, 3.