We Make it Really
Easy to Transfer
Real Estate
DeedClaim is an online deed preparation service for creating customized, state-specific deeds online using an easy step-by-step interview. Each deed is attorney-designed to meet the recording requirements of the state where the property is located.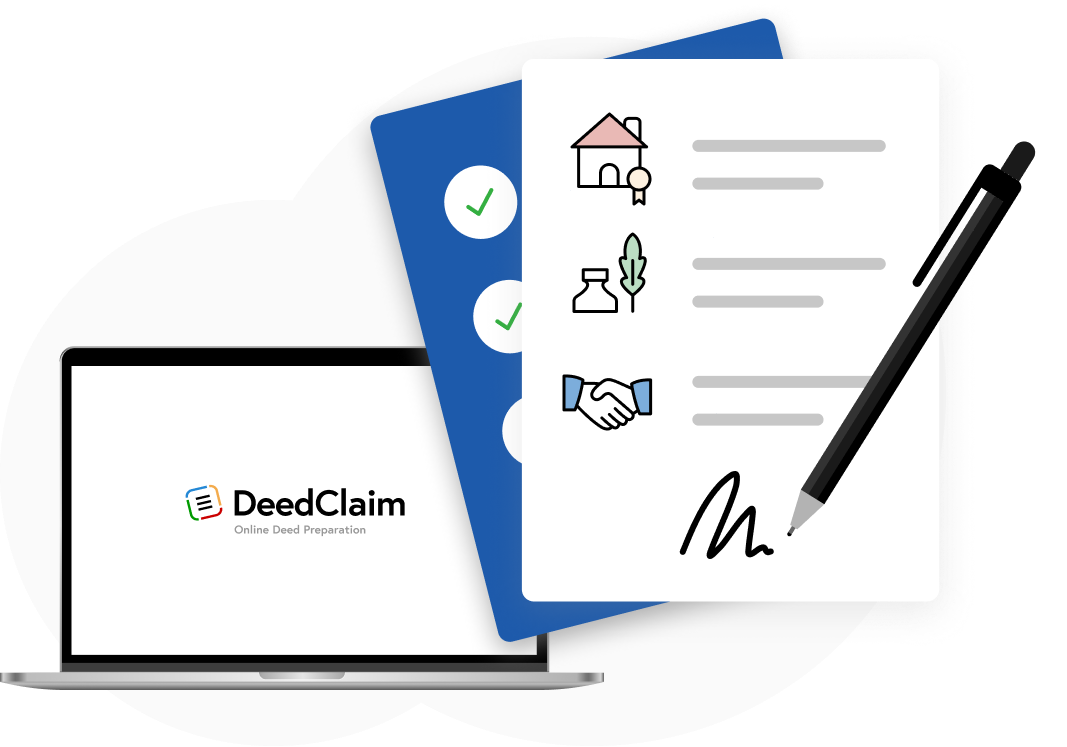 Create your own deed in minutes
Select an option below to get started right away
Attorney-designed to meet state requirements
Step-by-Step instructions for filing
Built-in guidance to help you select the right type of deed
Corrections included at no additional charge
A
trusted

resource

We've helped customers throughout the U.S. create thousands of deeds online
Ways that we can
help

you
Transfer property to family members or others
Transfer property to or from a living trust
Create estate planning deeds like life estate deed, lady bird deed and TOD deed
Add or remove a name from the property deed
Transfer property to an ex-spouse after a divorce
Add a new spouse to the deed
Content Specific Education
We recognize that many people are unfamiliar with deed preparation. Our user-friendly interview provides contextual articles and videos to teach you what you need to know to create a customized, ready-to-file document.
Attorney-Designed Deeds
Our platform is attorney-designed from the ground up. It is based on the exact drafting system that has been used to prepare thousands of deeds for individual clients and government agencies. This experience is built into the interview process.
State-Specific Language
Many online deed forms don't take state-specific filing requirements into account. This can create validity and recordability issues. Our deeds were designed to include the state-specific language needed for recording and enforceability.
Our self-guided interview makes it

easy
Our software can create all of the popular deed forms. Our interview includes built-in education that walks you through the process of choosing the deed form that works for you.
* Lady bird deeds and transfer-on-death deeds are not available in all states.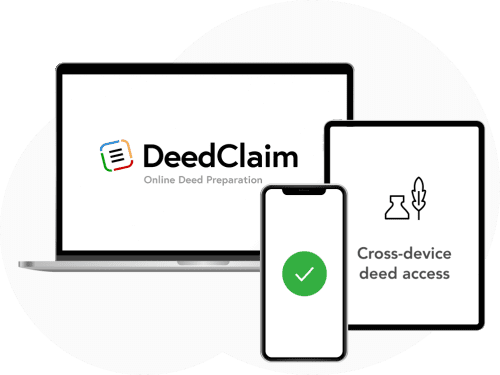 More than a
fill-in-the-blank

form

Our platform creates custom language that matches the choices you make in the interview to help you create the right deed for your state and your specific goals.
Get your documents fast
Get your deed in minutes. As soon as you complete our easy question-and-answer interview, your document is sent to your e-mail address.
Save money by doing it yourself
Like to do things yourself? Our deed creation platform helps you create a customized deed to transfer your real estate. Just enter your information and create your own deed.
Meet state recording requirements
Unlike many other online form providers, each of our deeds is attorney-designed to meet the legal requirements for filing in your state.
Automated legal knowledge
We give you more than a fill-in-the-blank form. Our platform's application logic selects the right legal provisions based on your choices. The result: A deed customized to your situation.
Simple Explanations in plain English
No legalese spoken here. We walk you through the more complex aspects of real estate law with clear, plain English explanations.
Help when you need it
We don't leave you on your own to fill in blanks on a static form. We walk you through the process with context-specific education.
Transfers to and from trusts
Need to transfer property to or from your living trust? We can handle that. Our platform allows transfers into and out of trusts.
Transfers to and from organizations
Need to transfer property to your business or sell business property? No problem. Our platform makes it easy to transfer property to or from a business or other organization.
Multiple owner support
Our platform supports multiple owners. Whether it's a husband and wife or other multiple owners, we support it. Our platform makes it easy to draft deeds to transfer property to or from multiple owners.